Who's Calling?
Who's Calling?
Know all the details about the caller before you pick the call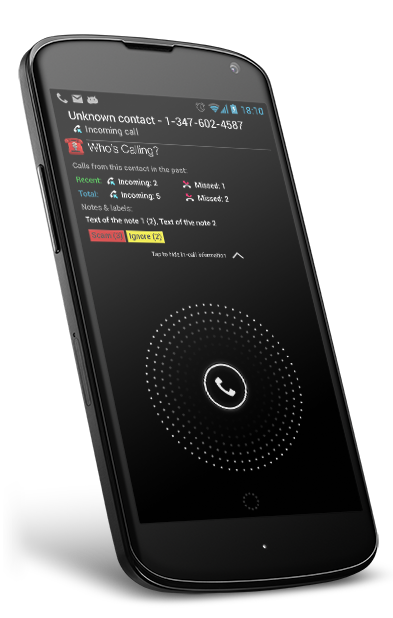 Get control over calls back to your hands with "Who's Calling?" application. Now you can lookup information about incoming calls before you decide to accept or decline them. Your previous notes or notes of your friends are available for callers that you know, or you can use the collective wisdom of all of the users of this application to discover weather the unknown number that is just ringing is worth your time.
Tag callers with labels, store notes and define tasks based on calls
Utilize power of crowdsourcing to get rid of all those pesky, unwanted telemarketer calls forever
Create your private groups to share knowledge just with selected users
Seamless integration with native "People" contact database
Several advanced features make it the very first true mobile CRM solution

If you want to download this application, please open this page in the browser of your Android device.
Requirements:
Requires Android 2.3 (Gingerbread) and higher. Network connection, access to calls and contacts.